23 stycznia 2017 r.
Podsumowanie roku - Airplay 2016
Poznaliśmy roczne zestawienie utworów, których najczęściej słuchaliśmy w stacjach radiowych w 2016 roku. Na szczycie znalazł się brytyjski DJ oraz producent muzyczny Duke Dumont i jego przebój Ocean Drive.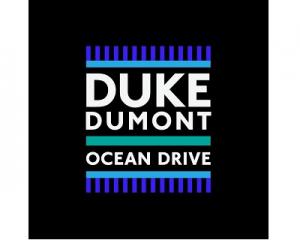 W pierwszej dziesiątce jedynym polskim wykonawcą jest Dawid Podsiadło. Na miejscu 7. uplasował się utwór W dobrą stronę, który pochodzi z jego drugiej studyjnej płyty, wydanej we wrześniu 2015 roku. Łącznie do pierwszej pięćdziesiątki trafiło tylko 10 rodzimych artystów. Kolejne miejsca są to: na 11. C-Bool – Never Go Away, na 16. Sylwia Grzeszczak – Tamta dziewczyna, na 29. Monika Lewczuk – Ty i ja, na 32. Ania Dąbrowska – W głowie, na 37. Grzegorz Hyży – Pod wiatr, na 41. Margaret – Cool Me Down, na 43. Ewa Farna – Na ostrzu, na 44. Natalia Szroeder – Lustra oraz na 49. Agnieszka Chylińska – Królowa Łez. Choć krajowi artyści w TOP 50 Airplay stanowią tylko 20%, to i tak jest to wynik lepszy niż przed rokiem, gdy do pierwszej pięćdziesiątki zakwalifikowało się jedynie 6 polskich wykonawców.
Airplay 2016
Tytuł
Wykonawca
Wydawca
1
Ocean Drive
Duke Dumont
Universal Music Polska
2
Hymn for the Weekend
Coldplay ft. Beyonce
Warner Music Poland
3
Be the One
Dua Lipa
Warner Music Poland
4
Stressed Out
Twenty One Pilots
Warner Music Poland
5
I Took a Pill in Ibiza (SeeB Remix)
Mike Posner
Universal Music Polska
6
Don't be so Shy (Filatov & Karas Remix)
Imany
Magic Records
7
W dobrą stronę
Dawid Podsiadło
Sony Music Entertainment Poland
8
Cheap Thrills
Sia ft. Sean Paul
Sony Music Entertainment Poland
9
This Girl
Kungs vs Cookin' On 3 Burners
Universal Music Polska
10
Lost on You
LP
Magic Records
11
Never Go Away
C-Bool
C-Wave Records
12
Fire in the Rain
Måns Zelmerlöw
Warner Music Poland
13
Show Me Love
Robin Schulz & J.U.D.G.E.
Warner Music Poland
14
If I Were Sorry
Frans
Sony Music Entertainment Poland
15
Faded
Alan Walker
Sony Music Entertainment Poland
16
Tamta dziewczyna
Sylwia Grzeszczak
Gorgo / Warner Music Poland
17
Can't Stop the Feeling!(Original Song FromDreamworks Animation's "Trolls")
Justin Timberlake
Sony Music Entertainment Poland
18
Sofia
Alvaro Soler
Universal Music Polska
19
Duele El Corazon
Enrique Iglesias ft. Wisin
Sony Music Entertainment Poland
20
7 Years
Lukas Graham
Warner Music Poland
21
Ain't Your Mama
Jennifer López
Sony Music Entertainment Poland
22
Brothers in Arms
Micar ft. Nico Santos
Magic Records
23
Love Yourself
Justin Bieber
Universal Music Polska
24
Sweet Lovin'
Sigala
Magic Records
25
Catch & Release (Deepend Remix)
Matt Simons
Universal Music Polska
26
Kill Em with Kindness
Selena Gomez
Universal Music Polska
27
Tell it to My Heart
Filatov & Karas
Magic Records
28
Cake by the Ocean
Dnce
Universal Music Polska
29
Ty i ja
Monika Lewczuk
Universal Music Polska
30
Renegades
X Ambassadors
Universal Music Polska
31
Perfect Strangers
Jonas Blue ft. Jp Cooper
Universal Music Polska
32
W głowie
Ania Dąbrowska
Sony Music Entertainment Poland
33
Treat You Better
Shawn Mendes
Universal Music Polska
34
Work from Home
Fifth Harmony ft. Ty Dolla $ign
Sony Music Entertainment Poland
35
I'm not Rich (Hitimpulse Remix)
The King's Son ft. Shaggy
Sony Music Entertainment Poland
36
Ego (Radio Edit)
Willy William
Magic Records
37
Pod wiatr
Grzegorz Hyży
Sony Music Entertainment Poland
38
The Greatest
Sia ft. Kendrick Lamar
Sony Music Entertainment Poland
39
Light It Up (remix)
Major Lazer ft. Nyla & Fuse ODG
Warner Music Poland
40
Agosto
Alvaro Soler
Universal Music Polska
41
Cool Me Down
Margaret
Magic Records
42
Love on the Brain
Rihanna
Universal Music Polska
43
Na ostrzu
Ewa Farna
Magic Records
44
Lustra
Natalia Szroeder
Margo / Warner Music Poland
45
One Call Away
Charlie Puth
Warner Music Poland
46
Let Me Love You
Dj Snake ft. Justin Bieber
Universal Music Polska
47
Si jamais j'oublie
Zaz
Warner Music Poland
48
Please Tell Rosie
Alle Farben ft. Younotus
Sony Music Entertainment Poland
49
Królowa łez
Agnieszka Chylińska
Warner Music Poland / Pomaton
50
No Money
Galantis
Warner Music Poland